Poetry Bus
Vamos passear num autocarro diferente? No dia 2 de junho entre as 9h00 e as 17h00 o autocarro irá passar pelas várias localidades de Oeiras com espetáculos de Poesia e Música.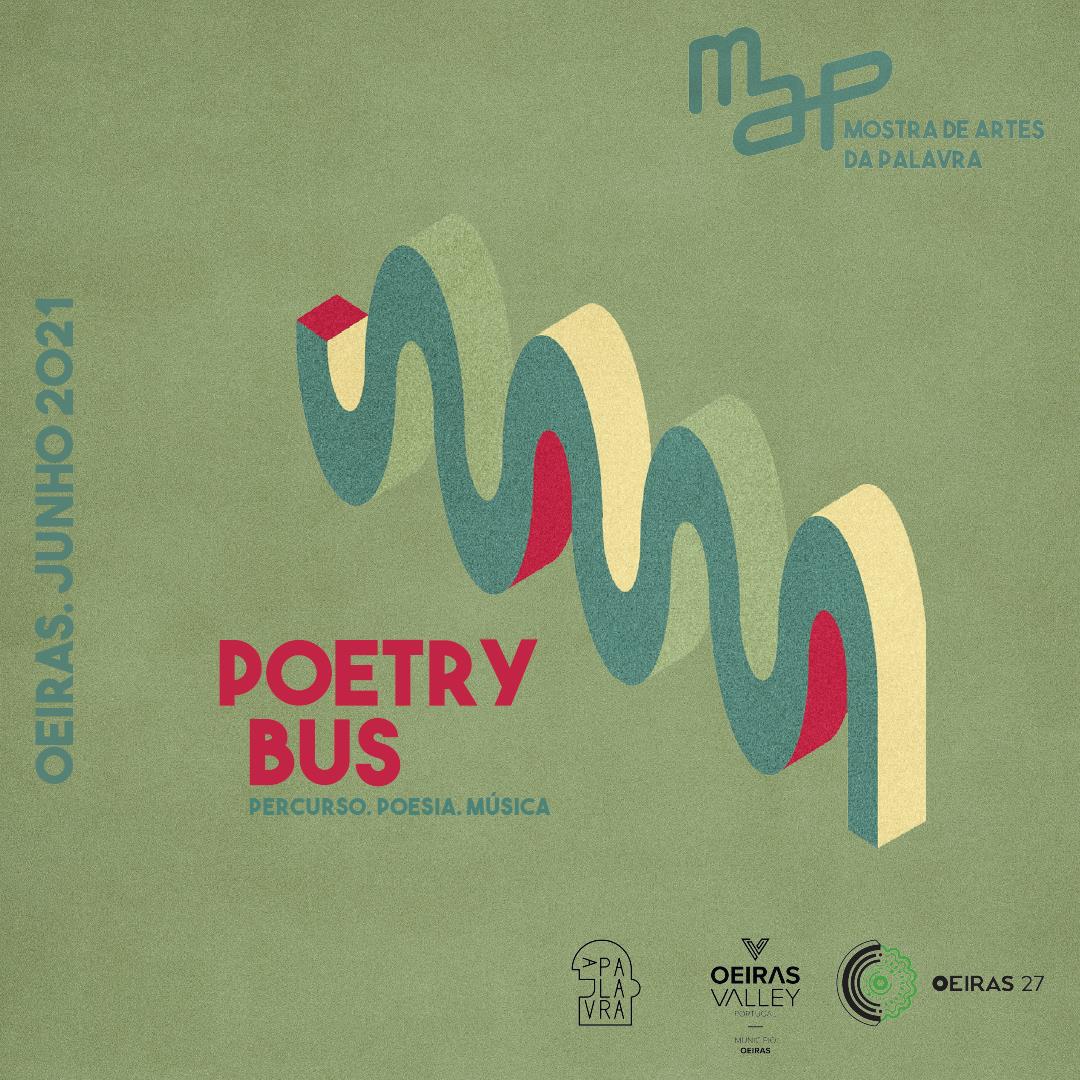 MAP presents us with the Poetry Bus - the bus that travels through several locations in Oeiras presenting small poetry and music shows. The Poetry Bus will be out on June 2nd, between 9:00 a.m. and 5:00 p.m. and will be attended by actors Teresa Jerónimo, Carolina Ferraz, Simão Marinho and musicians Luís Bastos and Rini Luyks.
MAP is a multidisciplinary and transversal festival that explores the Word and its relationship with other disciplines as the central theme and driving force of the entire event. Poetry will be present in all forms: from music to plastic arts, from conferences to workshops, from debates to conversations, from cuisine to citizenship, from school to public and media space. The MAP is a way to redefine borders and territories, revisit the real and reinvent our poetic imagination. With initiatives starting in January 2021, the MAP takes place in the municipality of Oeiras and will culminate in a more intense period between 9th and 13th of June 2021.
The MAP is a festival supported by the Municipality of Oeiras and is part of a set of initiatives integrated in Oeiras' candidacy for European Capital of Culture (2027), which aim to symbolically position Oeiras as the "Capital of Poetry and Cultures of the Portuguese Language ". The festival features a wide range of events that take place in various locations, allowing the creation of routes that cover the entire municipality of Oeiras.
Tour:
9:00 a.m. | Departure: Palácio Anjos
10:00 a.m. | 1st stop: Urban Park of Miraflores
11:30 a.m. | 2nd stop: Fernando Pessoa Garden/ Carnaxide's Civic Center
12:30 a.m. | 3rd stop: "Green area" by the Caxias Train Station
3:00 p.m. | 4th stop: Sociedade Instrução Musical Porto Salvo
5:00 p.m. | 5th stop: Entrance of Palmeiras Shopping.
OEIRAS 27, Inventing the Future
​​​​​​​