Oeiras Ignição Gerador 2021
The festival that arises from a partnership between the Municipality of Oeiras and Gerador, is back for a second edition.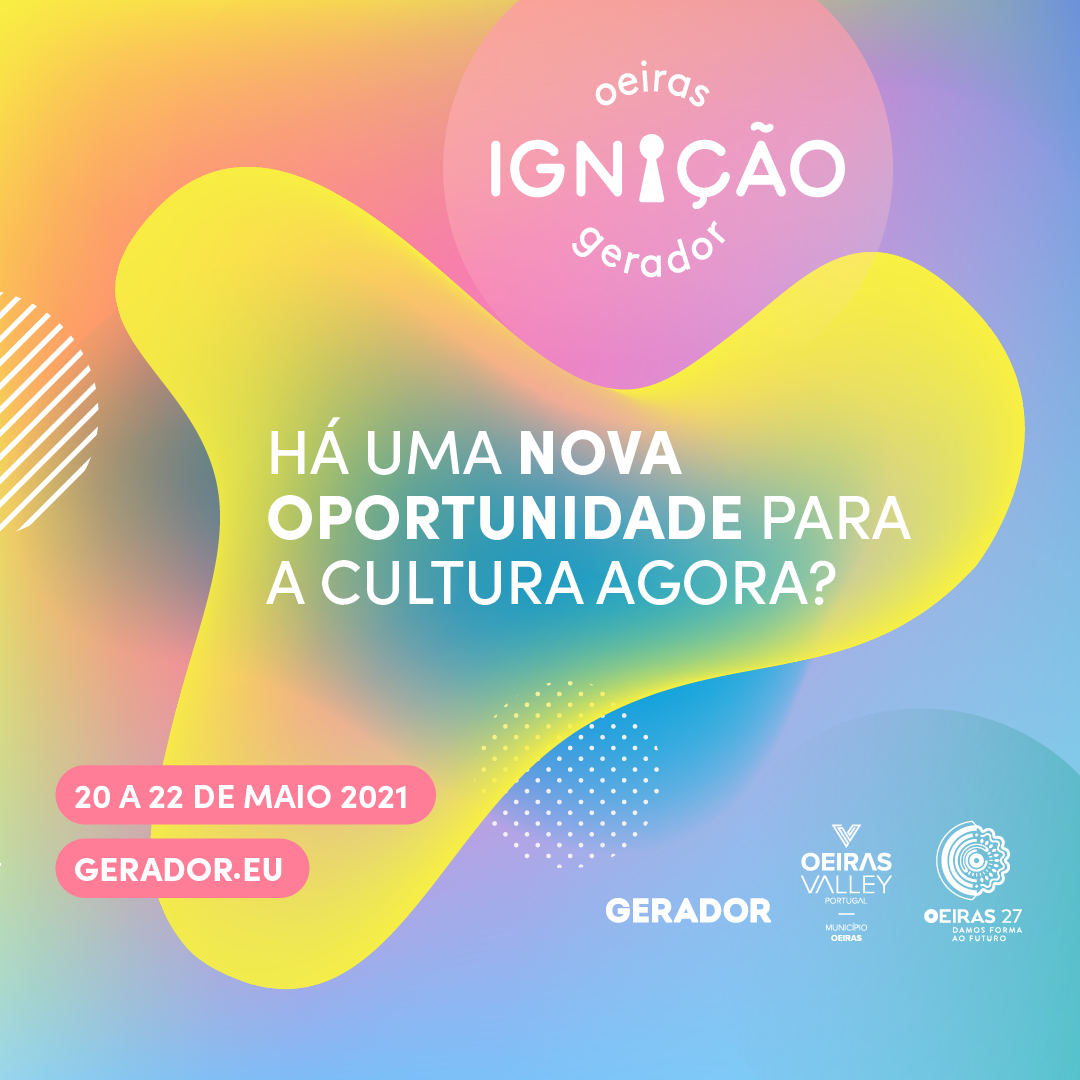 The online festival, taking place between the 20th and the 22nd of May brings together several national and international authors to answer the question "Is there a new opportunity for culture now?".
Gerador, an independent platform for journalism, culture and education, will hold the Oeiras Ignição Gerador festival online from May 20th to May 22nd. This is an event that challenges a set of national and international authors to reflect on the new opportunities that exist for culture in the post-pandemic, carried out in partnership with the Municipality of Oeiras, a candidate for the European capital of culture in 2027 ​​​​​​​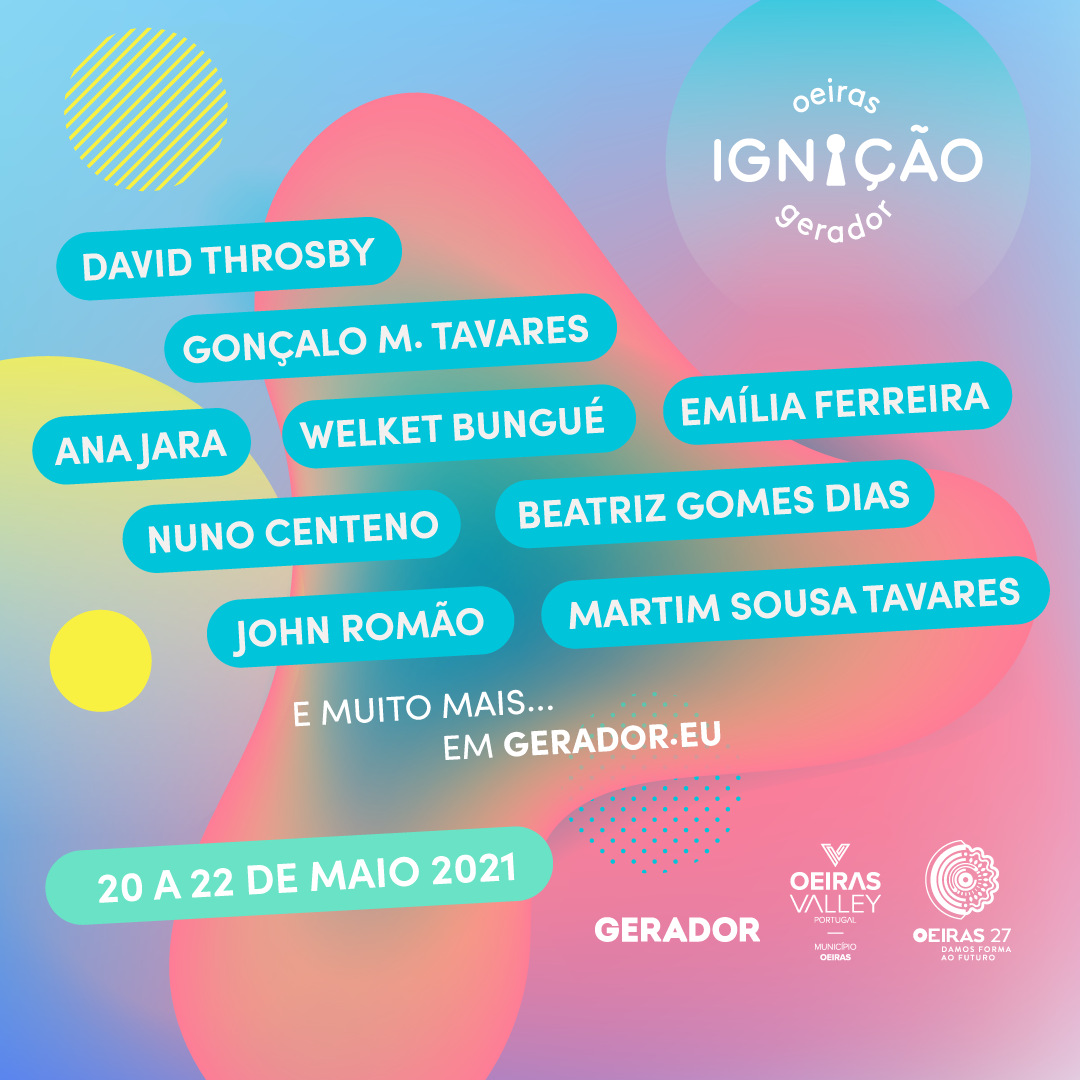 ​​​​​​​
The festival, which will be broadcast on the Gerador website, will have three virtual stages: the Ignição Stage, the main stage that receives thematic conversations, interviews and masterclasses; the Generating Stage, with concerts and performances; and the Oeiras 27 Stage, dedicated to the municipality of Oeiras with a program that includes local artists and entities.
The festival opens on May 20th with the Mayor of Oeiras, Isaltino Morais, and will be filled with debates about the moment that the cultural sector is going through. This day has the presence of personalities such as Jorge Barreto Xavier, Afonso Cruz, Nuno Centeno, Emília Ferreira, Beatriz Gomes Dias, José María Lassalle, former Secretary of State for Culture in Spain, Joana Carneiro or Martim Sousa Tavares.
Over the three days, there will be thematic interviews with cultural references such as "Literature after the pandemic", with Gonçalo M. Tavares; "What new paths for art?", With John Romão or "The challenges of diversity in culture" with Welket Bungué.
Also noteworthy are the masterclasses already announced, namely, "The cultural economy", with the famous Australian researcher and economist David Throsby and "The importance of culture in conflict territories", by the former Director of Culture and National and Cultural Heritage of the European Council and author of the famous "The Palmer Report", Robert Palmer.
The Gerador Stage receives, at the end of the day, concerts and performances, and the OEIRAS 27 Stage also receives conversations dedicated to topics such as poetry, heritage, creative industries or popular culture and meetings with cultural groups in the municipality.
Tickets for the Oeiras Ignição Gerador festival are now on sale on the Gerador website. It is possible to buy a pass for every day at 9 euros (general price) or 3 euros, a special price for Gerador Members and residents of the municipality of Oeiras. ​​​​​​​
OEIRAS 27, Inventing the Future