Night of European Literature, the Night Literary Tour at the Parque dos Poetas
For the first time in Oeiras, we received the European Literature Night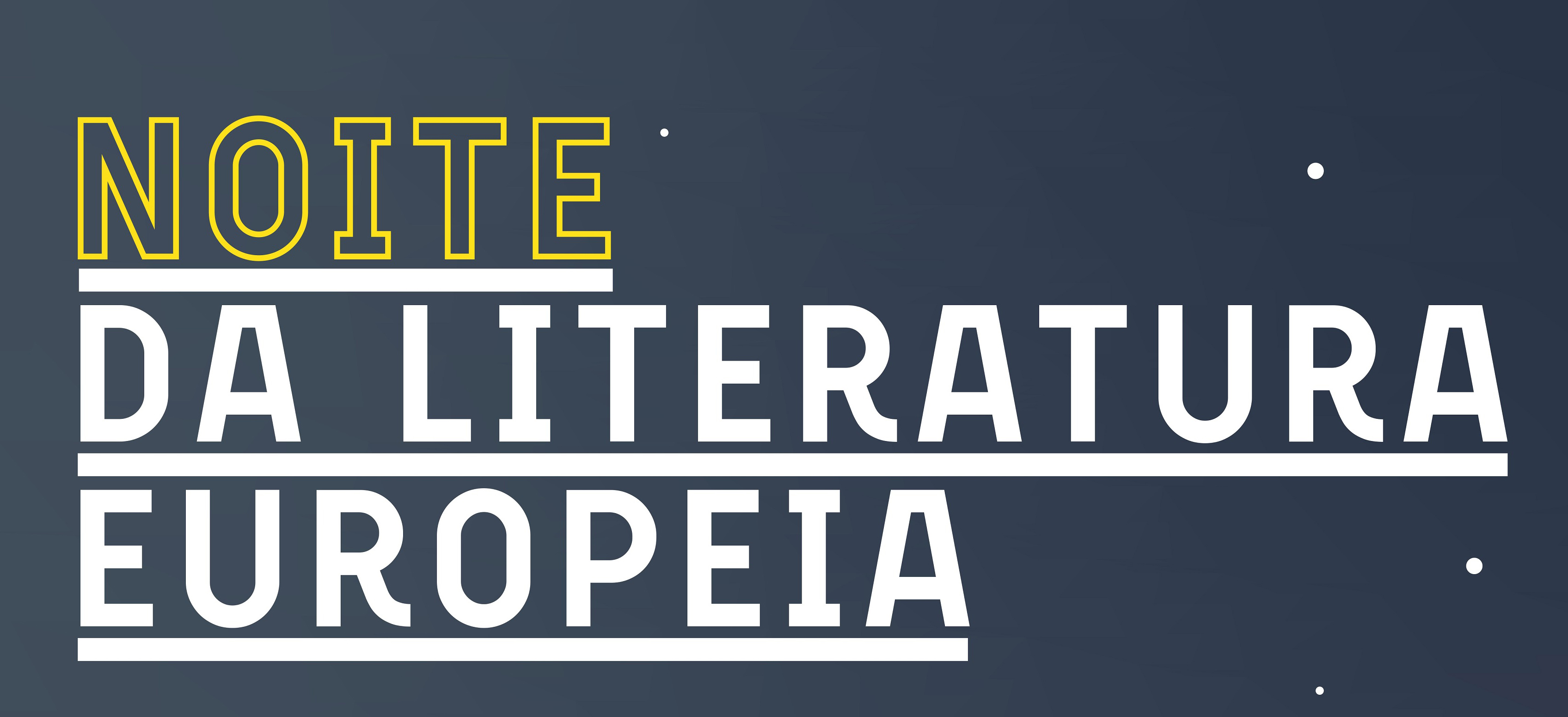 On Saturday, June 5th, 2021, between 5:30 p.m. and 11:30 p.m., the Night of European Literature – the literary night tour that is now in its ninth edition – will once again delight the Portuguese public with prose, poetry, theater and the comics by 15 contemporary European authors, this time in the Parque dos Poetas, in Oeiras.
In this edition, the Literature Night also offers a special program for the youngest, from 5:30 pm to 6:30 pm, inviting adults and children to watch the staged reading of 3 children's tales. From 6.30pm onwards, readings of the works of 15 contemporary European authors will follow, throughout the night. Each staged reading will last 15 minutes, taking place simultaneously in the 15 countries present in the Parque dos Poetas and will be repeated every 30 minutes, allowing the public to enjoy various works of their choice, at different times. On the same Saturday afternoon, the Night of European Literature offers literature lovers a tasting of mini-readings on the radio waves, on Luís Caetano's program "A Força das Necessidades", on Antena 2.
Programação
17h30 – 18h30
Leituras para crianças: – leitura encenada de 3 contos infantis Pi-Pan-Pin – três histórias "assim-assim"

6:30 p.m. – 11:30 p.m.
Staged readings by selected authors and works:
Sarah Jäger (Germany) 'Forward towards the south' | Romance Reading by Ulisses Ceia and Sara Pereira
Valerie Fritsch (Austria) 'Herzklappen von Johnson & Johnson' | Romance Reading by Leonor Rosemary
Dušan Mitana (Slovakia) '9+1' | Tales Reading by José Frutuoso
Javier Cercas (Spain) 'Terra Alta' | Romance Reading by Pedro Saavedra
Tommi Musturi (Finland) 'Anthology of the Mind' | Comic Book Reading by Ana Água
Leïla Slimani (France) 'The Country of Others' | Romance Reading by Cátia Tome
Dimitris Dimitriadis (Greece) 'The Circularity of the Square' | Theater Reading by Efthimios Angelakis
György Dragomán (Hungary) 'System reset' | Reading Tales by Miguel Loureiro
Sally Rooney (Ireland) 'Normal People' | Romance | Reading by Inês Lapa
Marcello Simoni (Italy) 'The Book Merchant's Secret' | Romance Reading by Elmano Sancho
Tullio Forgiarini (Luxembourg) 'Céruse' | Romance | Reading by Lucie Marinho
Paweł Huelle (Poland) 'Mercedes-Benz – Letters to Bohumil Hrabal' | Romance Reading by Cláudio Henriques and Sonja Valentina
Ana Margarida de Carvalho (Portugal) 'You can't live in a cat's eyes' | Romance Reading by Ana Sofia Paiva
Petr Brokovec (Czech Republic) 'Love Poems' | Poetry | Reading by André Amálio
Elena Vlădăreanu (Romania) 'Cash. Work. Leisure; The Wonderful Disney World' | Poetry | Reading by André Pardal ​​​​​​​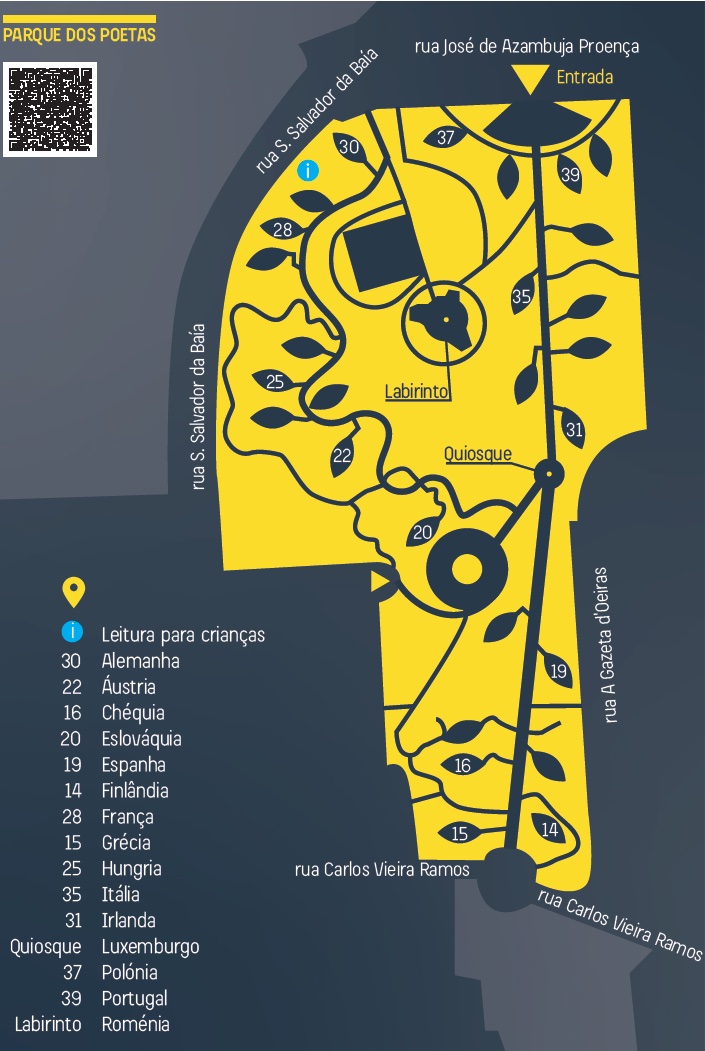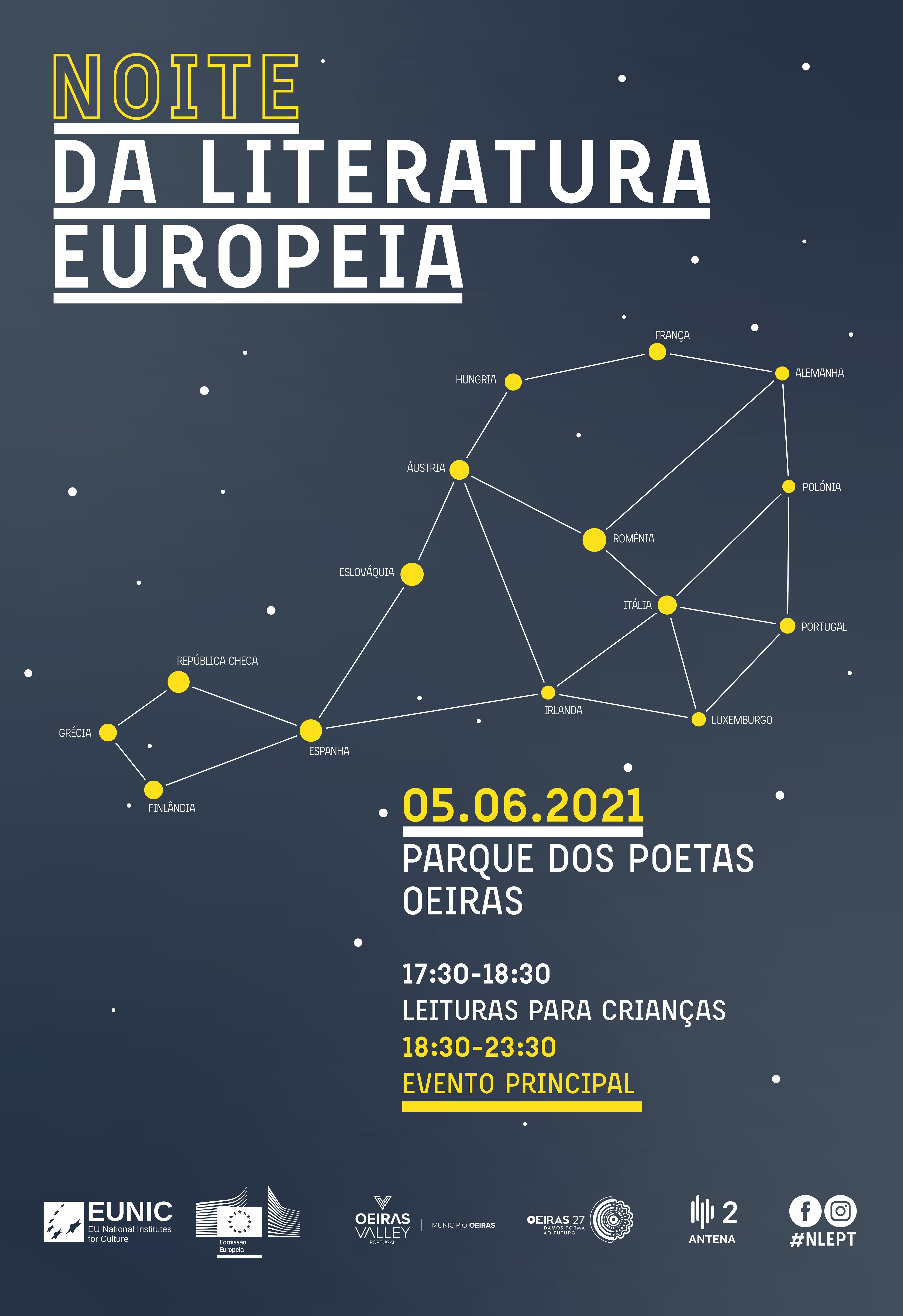 ​​​​​​​