Night of European Literature
Next saturday, the 5th of june, at Parque dos Poetas visit the Literary Evening Tour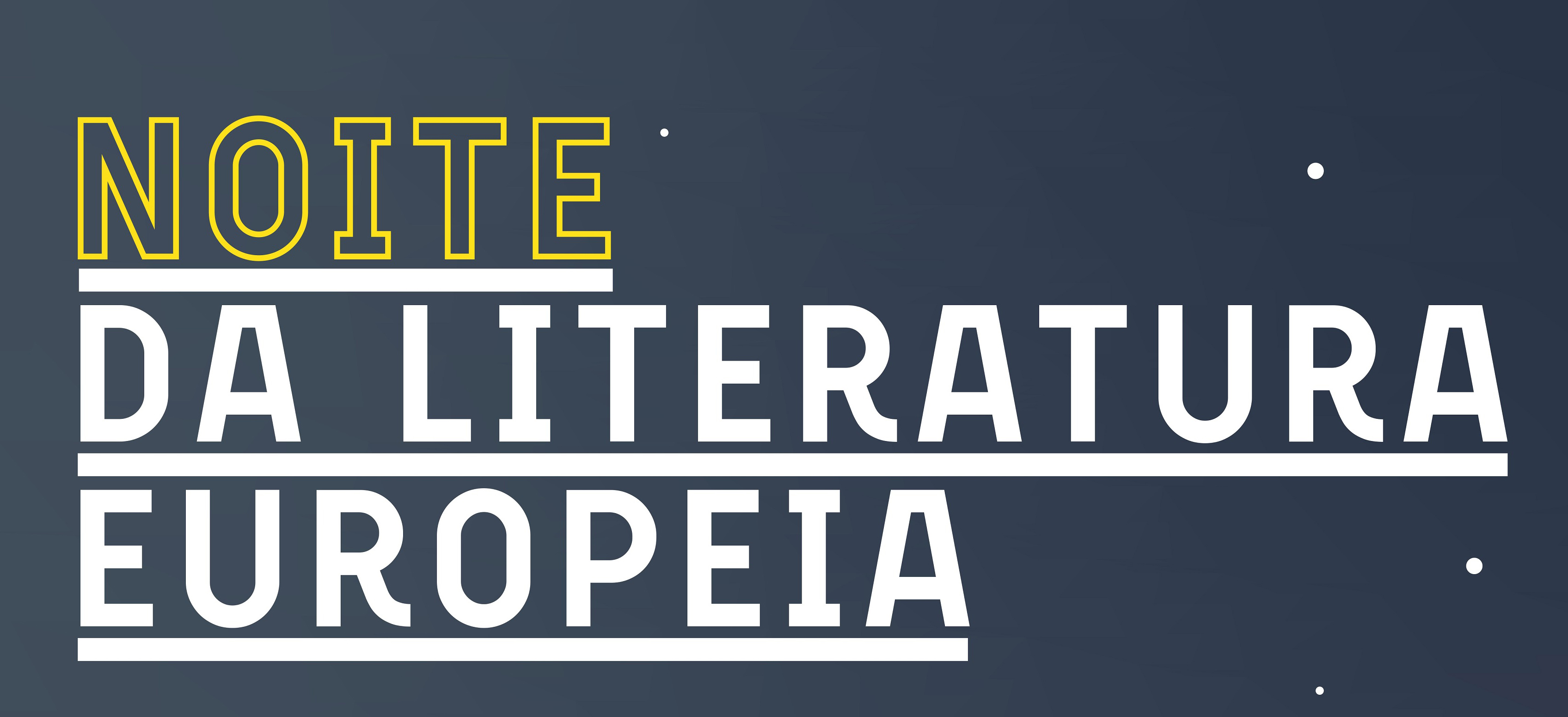 On Saturday, June 5th, 2021, between 5:30 p.m. and 11:30 p.m., the Night of European Literature – the literary evening tour that is now in its ninth edition – will once again delight the Portuguese public with prose, poetry, theater and the comics by 15 contemporary European authors, this time in the Parque dos Poetas, in Oeiras.
The Night of European Literature invites the public to undertake a literary journey without borders and with a unique environment. The traditional stage of unknown spaces in Lisbon, so characteristic of previous editions, will give way to the Parque dos Poetas in Oeiras, thus enriching the event in a genuine contact with nature. In this edition, the Literature Night also offers a special program for the youngest, from 5:30 p.m. to 6:30 p.m., inviting adults and children to watch the staged reading of 3 children's tales.
From 6.30 p.m. onwards, readings of the works of 15 contemporary European authors will follow, throughout the night. Each staged reading will last 15 minutes, taking place simultaneously in the 15 countries present in the Parque dos Poetas and will be repeated every 30 minutes, allowing the public to enjoy various works of their choice, at different times.
On the same Saturday afternoon, the Night of European Literature offers literature lovers a tasting of mini-readings on the radio waves, on Luís Caetano's program "A Força das Necessidades", on Antena 2. ​​​​​​​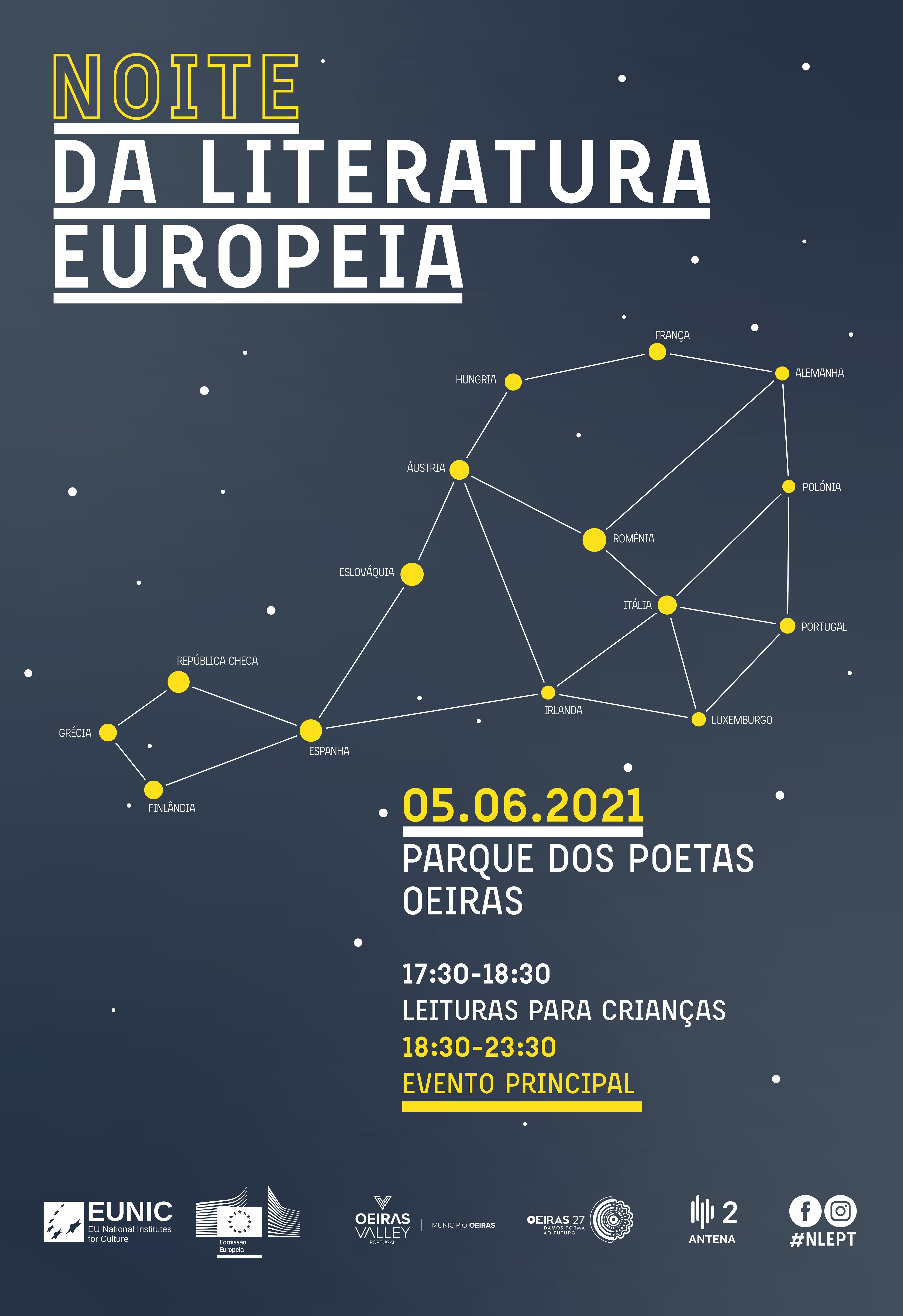 ​​​​​​​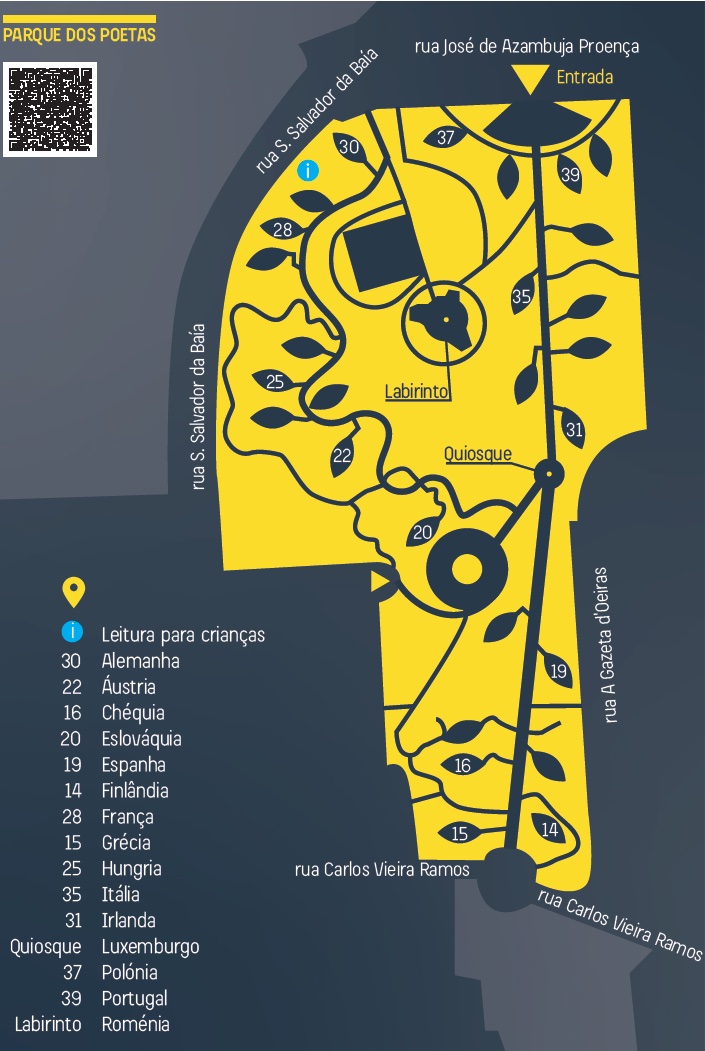 ​​​​​​​
The Night of European Literature is organized by EUNIC Portugal, the international network of cultural institutes and European Embassies, and by the Representation of the European Commission in Portugal, and this edition has a partnership with the Municipality of Oeiras.
OEIRAS 27, Inventing the Future