Presentation of the Maritime Heritage Hub and the Tagus Museum
Opening of the Exhibition - "Fortifications of Oeiras, Tagus River and World Heritage", at the Palácio do Egipto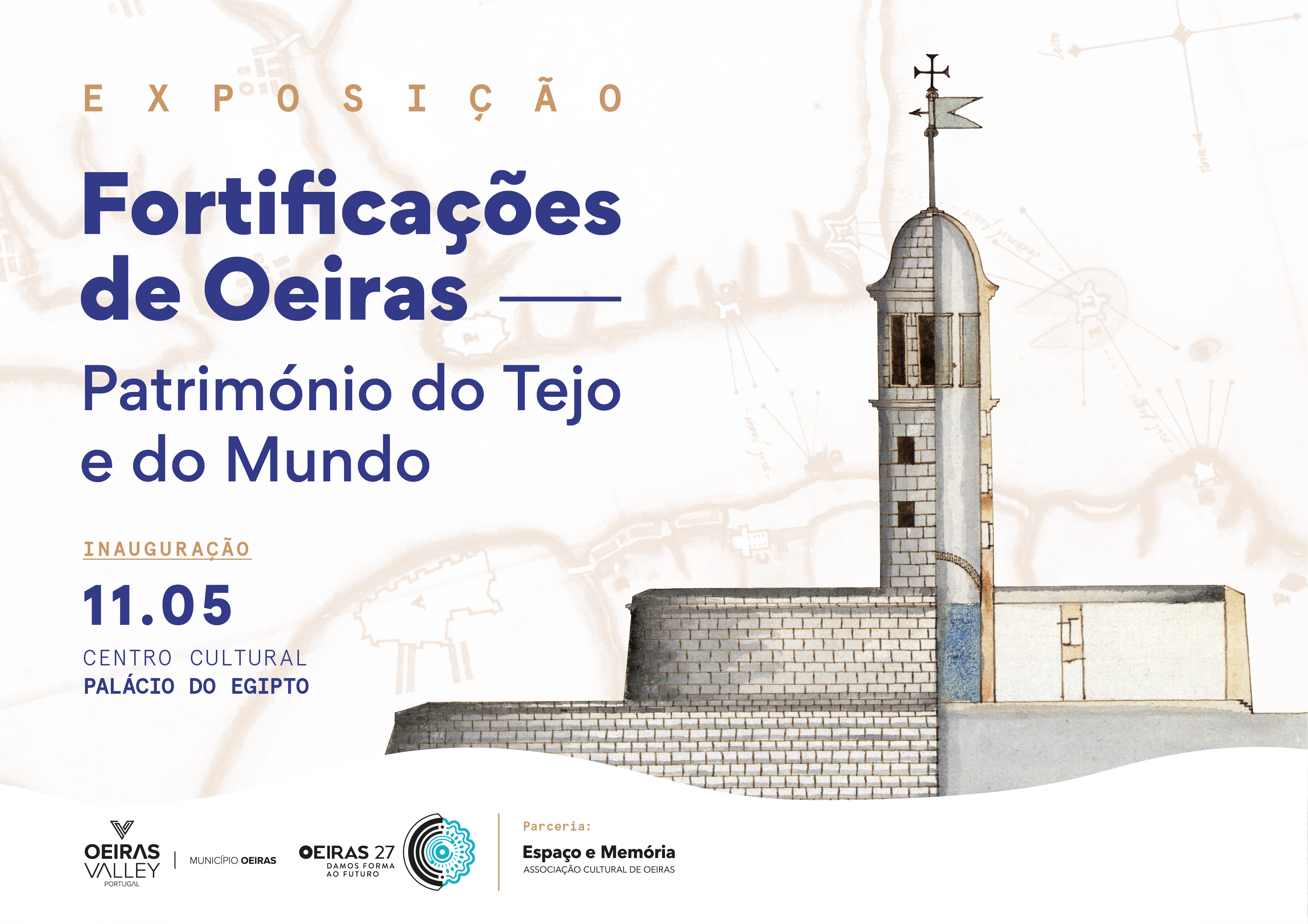 Inserted in the candidacy for European Capital of Culture - Oeiras27, the Municipality of Oeiras presents the project of the Tagus Museum. The project constitutes one of the pillars of the strategic axis Oeiras Capital do Património Marítimo.
The Oeiras riverside stretches over the mouth of the majestic Tagus and the navigation channels that lead to Lisbon and opens wide to the Atlantic, an invitation to the act of sailing. This natural setting was the mainstay of the condition it displayed as a maritime shield for the capital between the mid-16th century and the 20th century, translated into a monumental set of fortifications that testify to the evolution of the art of fortification, between the Renaissance and World War II. In this admirable living museum, designed by a remarkable group of national and foreign architects and engineers, the fortress of S. Julião da Barra stands out, the largest Portuguese maritime fortification, the Fort of Bugio, an icon of the Tagus and a unique work of military engineering , the small seventeenth and eighteenth century forts that punctuate the coastline and the fortified belt of batteries that in the 19th and 20th centuries updated the architectural, strategic and artillery speeches.
It is in this historical and cultural universe that the exhibition proposal FORTIFICATIONS OF OEIRAS, HERITAGE OF THE TEJO AND THE WORLD, which will be open to the public at the Centro Cultural Palácio do Egipto, from May 11, 2021, an initiative that is associated with the presentation of the lines of force of the project to create the MUSEU DO TEJO, whose central nucleus will be based in the Battery of Areeiro and will be an integral part of the candidacy for the European Capital of Culture Oeiras27.
Exhibition FORTIFICATIONS OF OEIRAS, HERITAGE OF THE TEJO AND THE WORLD
Location: Palácio do Egipto Cultural Center - Oeiras
Schedule: Tuesday to Saturday, from 11 am to 5 pm (closed on Sundays, Mondays and holidays) May 11, 2021 - August 21, 2021
Initiative: Oeiras City Council
Partnership: Space and Memory, Associação Cultural de Oeiras
Conception and Direction: Fátima Rombouts de Barros and Joaquim Boiça ​​​​​​​
OEIRAS 27, Inventing the Future