Loops em Movimento (Loops in Motion): Portuguese video art on the road, with a van through two countries
The program will be shown in public spaces in Madrid, Malpartida de Cáceres, Oeiras and Lisbon from 18th to 23rd August with free entry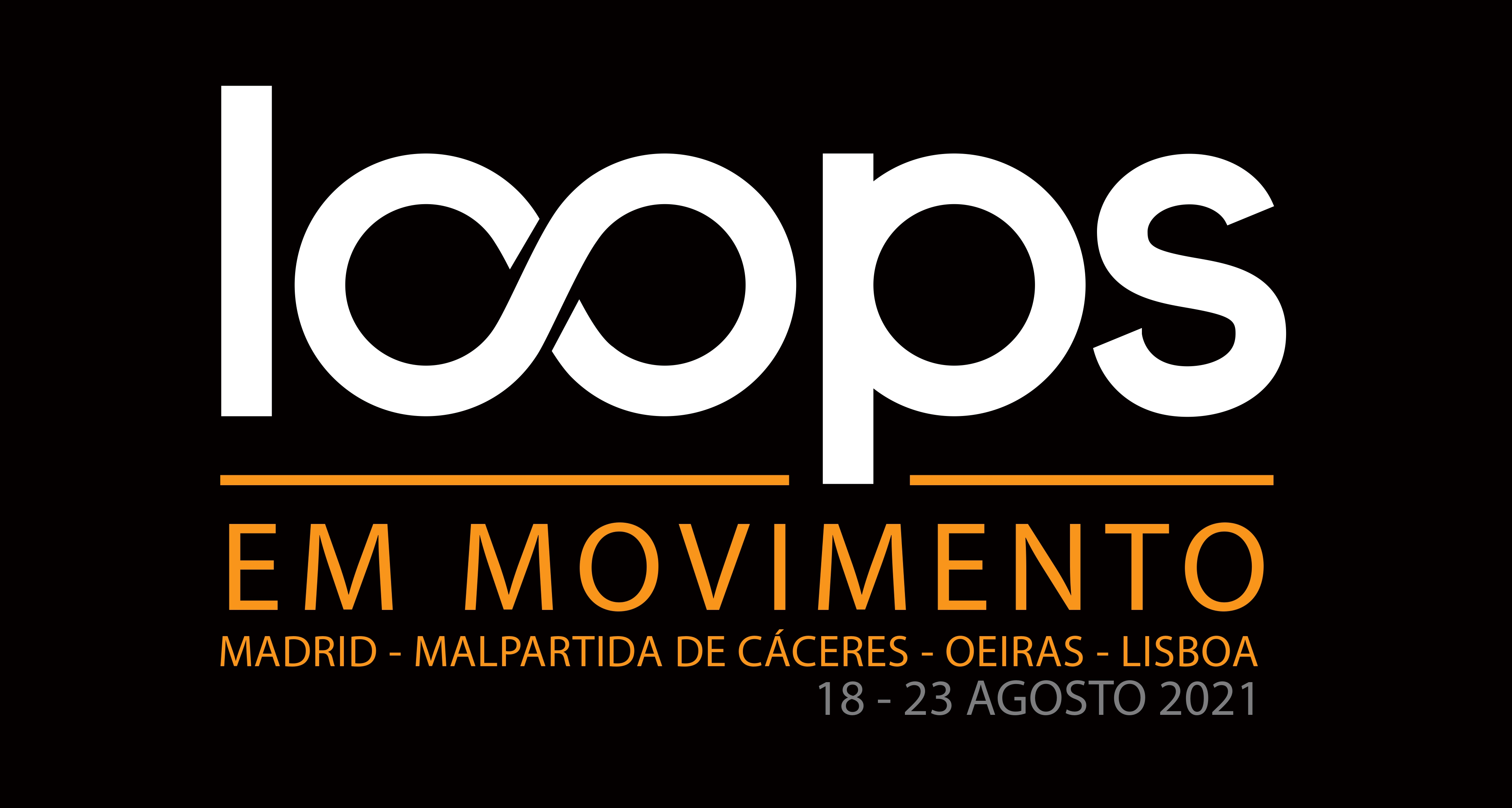 A van travelling from Madrid to Lisbon in the peak of silly season, screening works by Portuguese video artists along the way. This is Loops em Movimento (Loops in Motion), a special program selected from Loops.Lisboa and Loops.Expanded projects and exhibited on this road trip between August 18th and 23rd, 2021, with free entry.
The journey starts in Spain on the 18th, in the space ¡esta és una plaza! in Madrid, and on the 19th at the Museo Vostell Malpartida, in Malpartida de Cáceres. In Portugal, the sessions start at 9.30 pm: on Friday the 20th at the Municipal Garden of Paço de Arcos, in Oeiras; Saturday 21, at the Historic Center of Vila de Oeiras; and Sunday and Monday, 22nd and 23rd, at the main entrance to Centro Cultural de Belém (CCB).
Loops em Movimento is a development of two consecutive projects created in Portugal: the first being Loops.Lisboa, created in 2015 and entirely dedicated to Portuguese artists, in partnership with the National Museum of Contemporary Art (MNAC); and Loops.Expanded, the international network created in 2019 dedicated to exhibiting and exploring the concept and form of Loop in video art.
This is a small-scale intervention, adapted to Covid-19's social distancing context. And that according to curators Alisson Avila and Irit Batsry (Loops.Lisboa), Mario Cru (Proyector) and producer António Cámara Manuel (Duplacena), it will provide "a relational experience with video art in a transitional and open-air environment, removing the works from the exhibition environment and bringing them to the audience on the streets and in public environments". Contextual information about the works and the artists will be presented during the exhibitions, a production by Duplacena with funding from ICA - Instituto do Cinema e Audiovisual.
Loops.Expanded also has its 2021-2022 Open Call accepting submissions until the end of August, after getting more than 250 proposals from all over the world in his first edition. More information at www.loops- expanded.com
SCHEDULE
August 18th | 10:00 p.m. | ¡ésta es una Plaza! - Madrid
August 19th | 10:00 p.m. | Museo Vostell Malpartida - Malpartida de Cáceres
August 20th | 9:30 p.m. | Jardim Municipal de Paço de Arcos - Oeiras
August 21st | 9:30 p.m. | Centro Histórico da Vila de Oeiras - Oeiras
August 22nd | 9:30 p.m. | Centro Cultural de Belém - Lisboa
August 23rd | 9:30 p.m. | Centro Cultural de Belém - Lisboa
PROGRAMME
47min (parental advisory: 16 yo)
Período Azul, de Mané (2018), 11:45 O Retrato de Ulisses, de João Cristóvão Leitão (2015), 5:17 Aquela velha questão do som e da imagem, de João Bento (2000), 2:48 Pandopticon, de Eunice Artur e agendas obscuras (2020), 13:32 Zootrópio, de Tiago Rosa-Rosso (2016), 14:00
More informations: + (351) 910 919 367 / loops.expanded@gmail.com
OEIRAS 27, Inventing the Future