[POSTPONED] Show "Ruído Vário" with Ana Deus and Luca Argel
On the 2nd and 3rd of july, at 9:30 p.m., live at OEIRAS 27 Facebook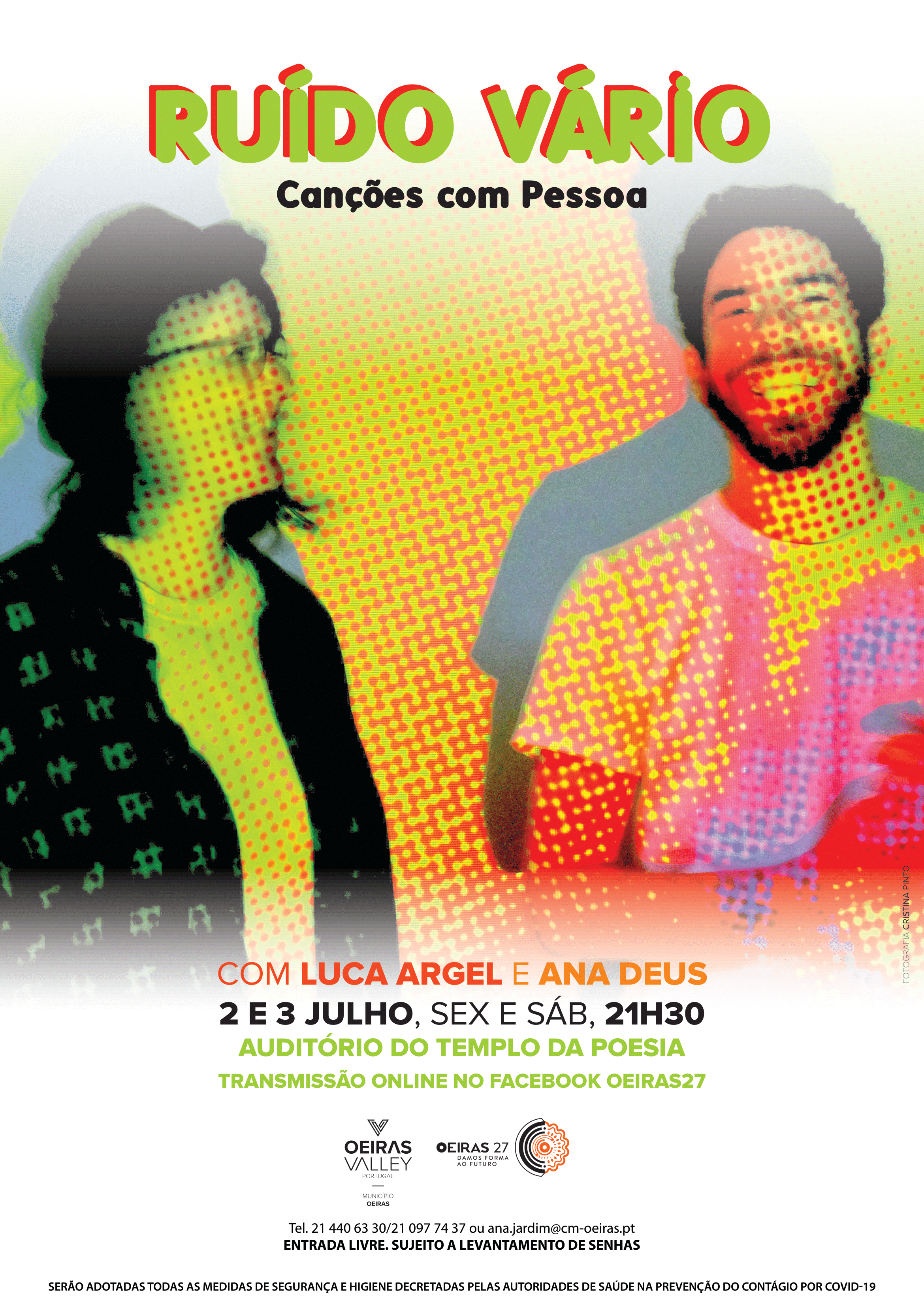 At the invitation of the house Fernando Pessoa, Luca Argel and Ana Deus conceive and assemble, for the first time, the show Ruído Vário, on the anniversary of the poet's death, in November 2017. From this partnership, 15 new songs emerge, written almost all on texts by Fernando Pessoa orthónimo, which soon gained edition in audiobook format (A Boca, 2018).
Live, Ana and Luca's voices transform and update the importance of Pessoa's gender, passing through several of its facets. From the tragic solemnity to the humorous mockery, always accompanied by the guitar and by projected noises and images that introduce us to the atmosphere of each of the poems.
Watch this unique moment on the 2nd and 3rd of July, at 9:30 pm in the Auditorium of the Temple of Poetry. The event will also be broadcast on Facebook OEIRAS 27.
OEIRAS 27, Inventing the Future