World Poetry Day
On March 20th and 21st, Oeiras celebrates World Poetry Day with a 24-hour program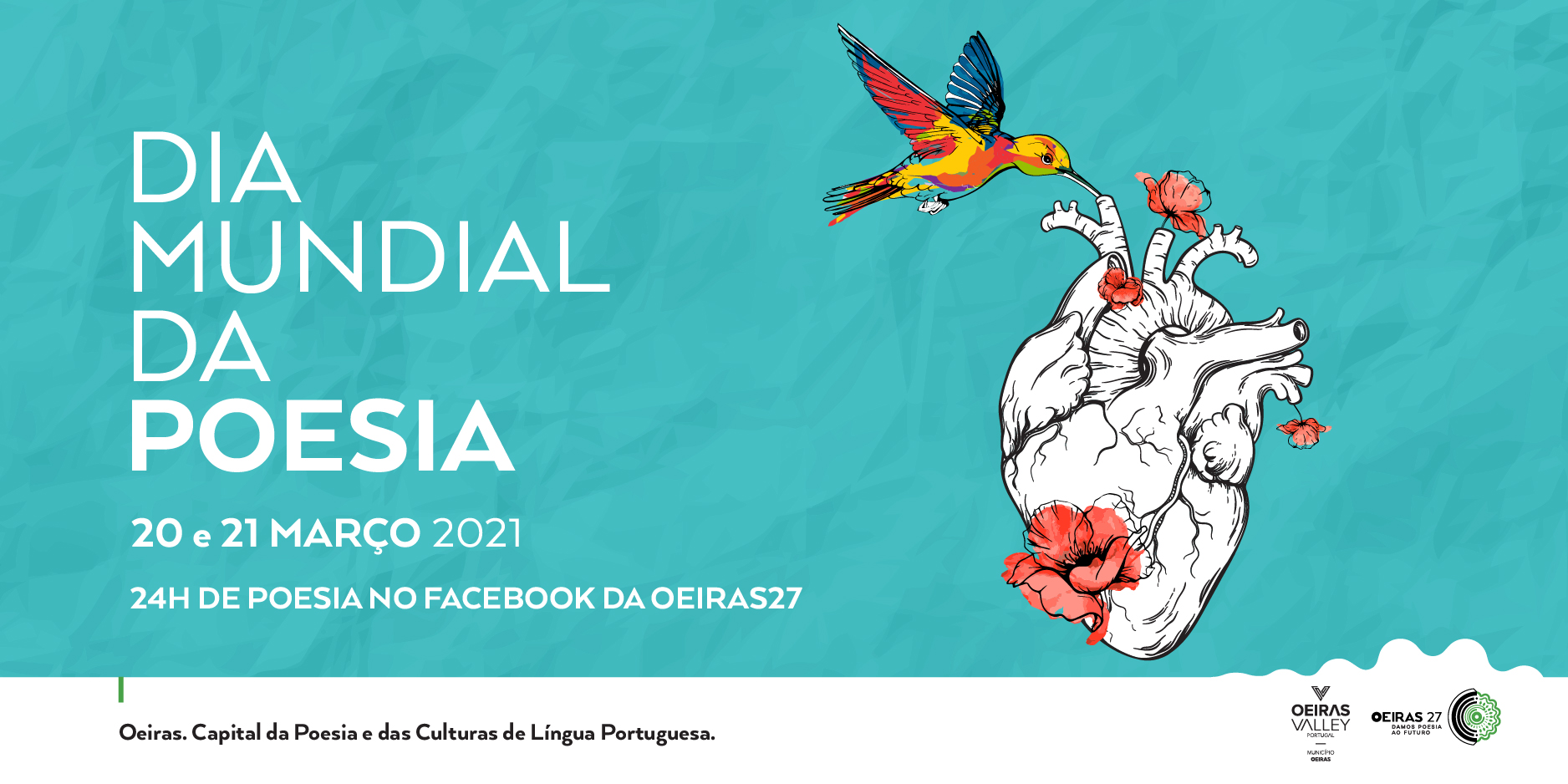 Held annually on March 21st, World Poetry Day celebrates one of humanity's most precious forms of expression and cultural and linguistic identity. Practiced throughout history - in all cultures and on all continents - poetry speaks of our common humanity and our shared values, transforming the simplest of poems into a powerful catalyst for dialogue and peace.
UNESCO first adopted it on March 21st as World Poetry Day during its 30th General Conference in Paris in 1999, with the aim of supporting linguistic diversity through poetic expression and increasing the opportunity for endangered languages ​​to be heard. World Poetry Day is the occasion to honor poets, to revive oral traditions of poetry recitals, to promote reading, writing and the teaching of poetry, to promote the convergence between poetry and other arts such as theater, dance, music and painting, and increase the visibility of poetry in the media.
Oeiras celebrates World Poetry Day with a 24-hour program dedicated to this form of excellence in human creation.
Oeiras, which created the largest Iberian park dedicated to poetry, Parque dos Poetas.
Oeiras, which in the candidature of Oeiras for European Capital of Culture 2027, has an axis that is dedicated to it.
Oeiras, which starts this year with a set of immersive programs to celebrate Poetry and take it to all citizens and to those who visit us. From schools to senior universities, from cultural associations to commerce, from public space to institutional places, we want to shape a future where Poetry accompanies us and gives us a voice.
The program will take place on the Facebook pages of the Municipality of Oeiras, Facebook Oeiras 27 and Facebook of the Municipal Libraries of Oeiras. See the complete program here (subject to change) and pay attention to the different channels.
Do you have a favorite poem? Share with us and we share with the world.
Because World Poetry Day should be celebrated by everyone, we invite you to be part of this special day.
To do this, just follow the steps described in the image below.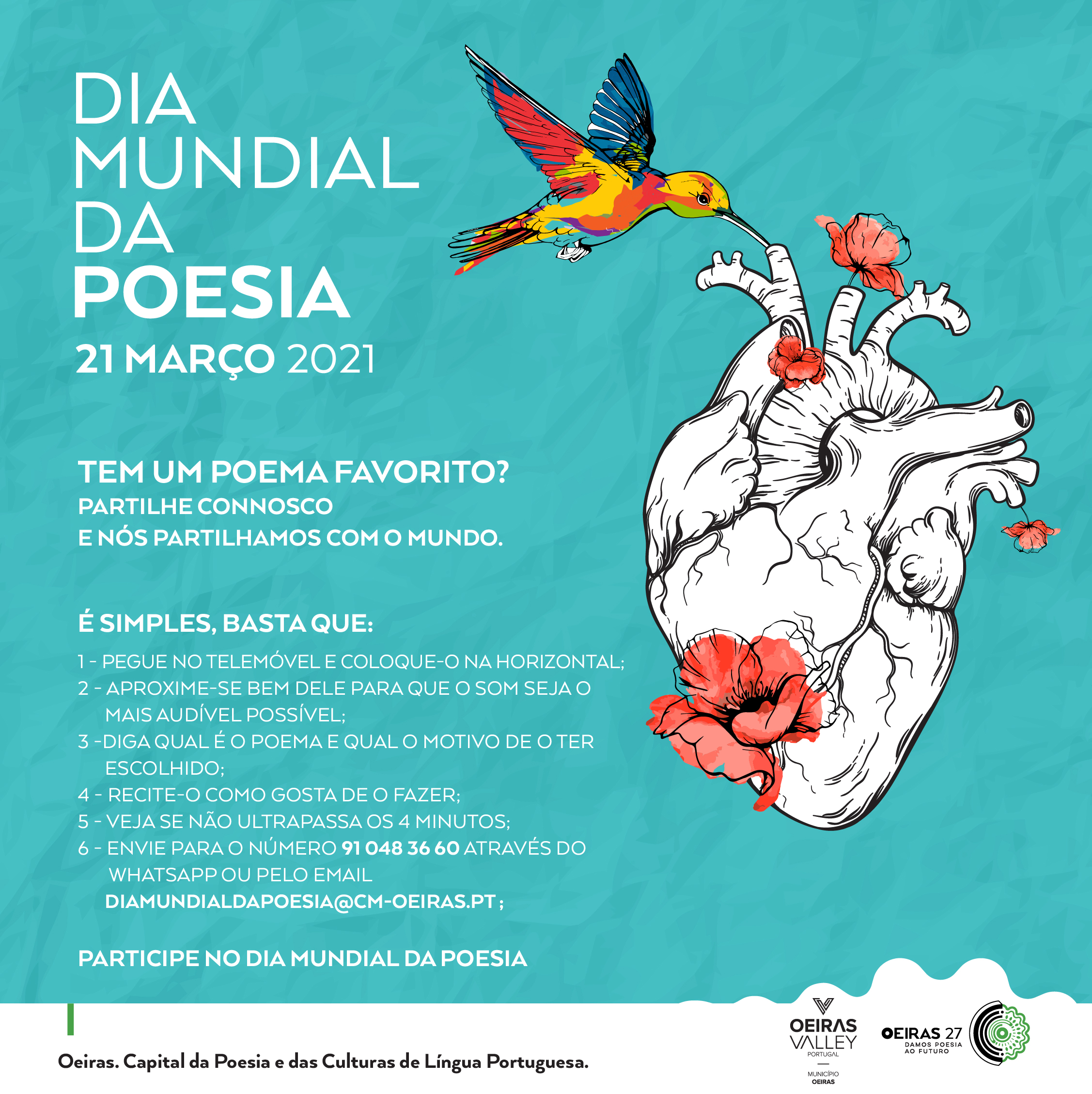 ​​​​​​​
OEIRAS 27, Inventing the Future