International Day for Monuments and Sites
Celebrated on the 18th of April, this year with the theme 'Complex Past: Diverse Futures'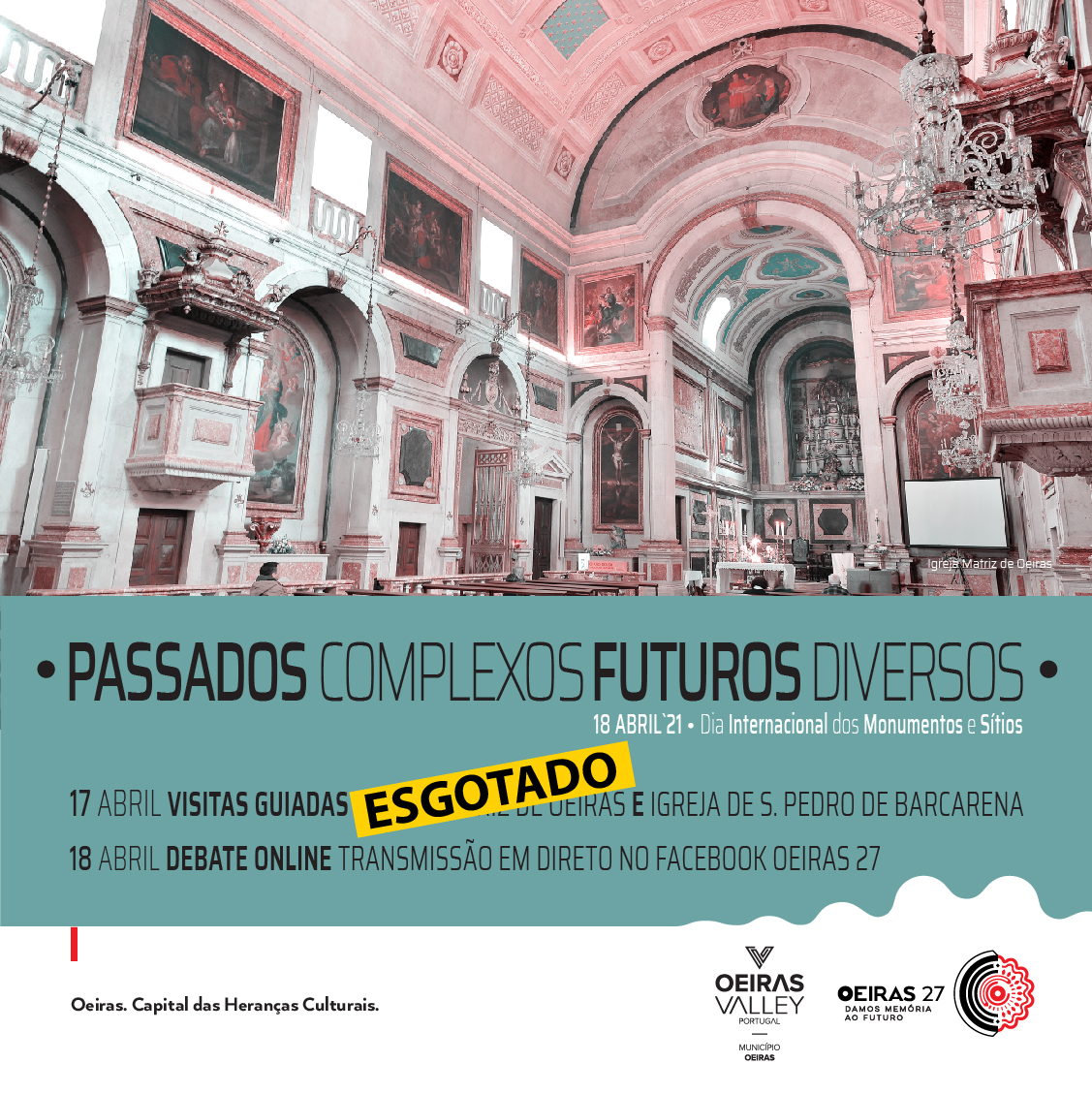 The 18th of April marks the International Day for Monuments and Sites. This year we celebrate this date under the theme 'Complex pasts: Diverse Futures'.
​​​​​​​In this moment of reopening of our historical heritage, we invite you to visit two churches that have recently received important conservation and restoration works.
We therefore propose a diversified program that includes guided tours to two devices and an online debate.
On Saturday, the 17th, you can come and hear about some of the secrets of the Church of S. Pedro de Barcarena and the Igreja Matriz of Oeiras. The Visits will take place at two different times, lasting one hour and a maximum capacity of 10 people, and require prior registration. See the program below for details and conditions.
On Sunday, the 18th, we will have an online debate on Cultural Heritage and the Oeiras27 strategy for the candidacy of Oeiras to be the European Capital of Culture in 2027.
Cultural Heritage is alive and open to everyone!
Schedule:
Saturday, 17/04 - 10:00 am and 11:30 am
​​Guided tours - Church of S. Pedro de Barcarena
Saturday, 17/04 - 2:00 pm and 3:30 pm - SOLD OUT
Guided tours - Igreja Matriz de Oeiras
Subscriptions via:
email udph@cm-oeiras.pt
phone: 214 404 847
1 hour visits with groups of 10 people.
Sunday 18/04 - 18h30
Debate: Cultural Heritage and the strategy of Oeiras27
Moderator: José Carlos Barreto (TSF)
Special guest: Simonetta Luz Afonso (Oeiras27 General Council)
Catarina Valença Gonçalves (coordinator of the axis Oeiras 27 - Cultural Heritage)
Joaquim Boiça (coordinator of the Oeiras27 - Maritime Heritage)
Broadcast online on Facebook Oeiras27. Expected duration 1h.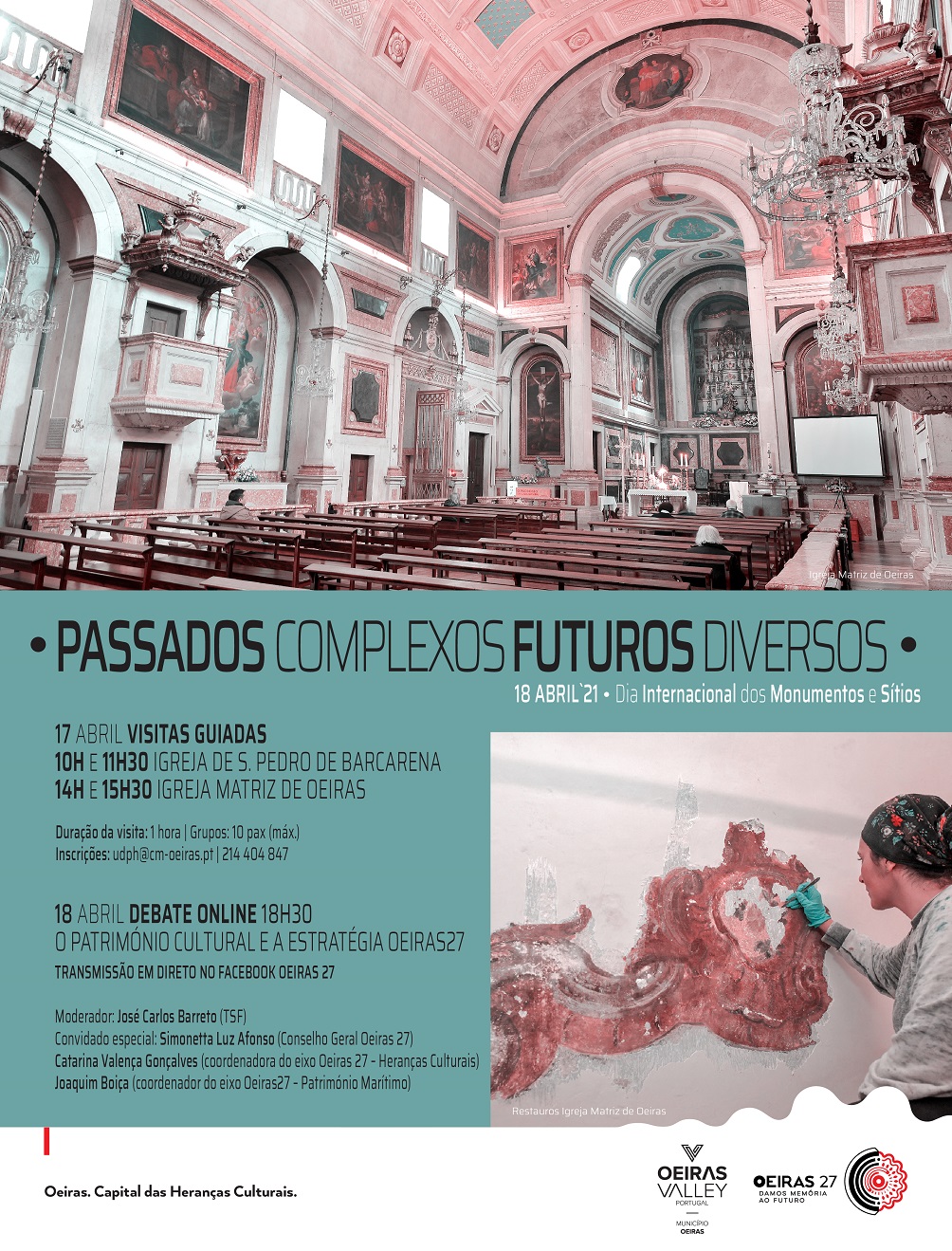 ​​​​​​​
OEIRAS 27, Inventing the Future