Culture and Inovation with Lluis Bonet and Alfons Cornella
The Cycle of Conferences "Stimulus to Business Innovation in Oeiras" starts today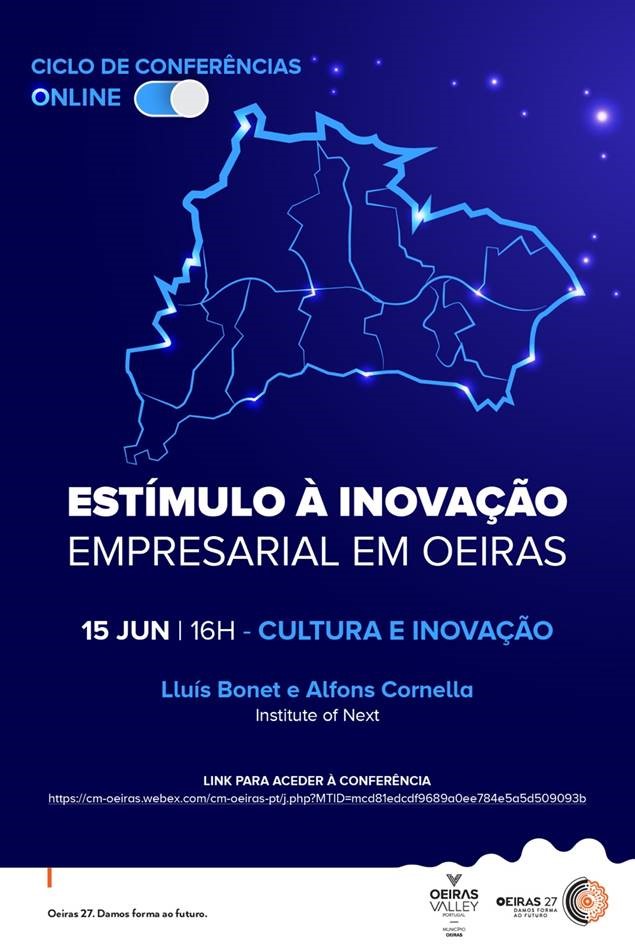 The Conference Cycle "Stimulus to Business Innovation in Oeiras" starts today in an online format. At 4 pm Lluis Bonet and Alfons Cornella will talk to us about Culture and Innovation.
To access it, just enter the link here.
​​​​​​​The Cycle of Conferences starts today and is repeated fortnightly until the end of July with different themes. Below you can consult the schedule.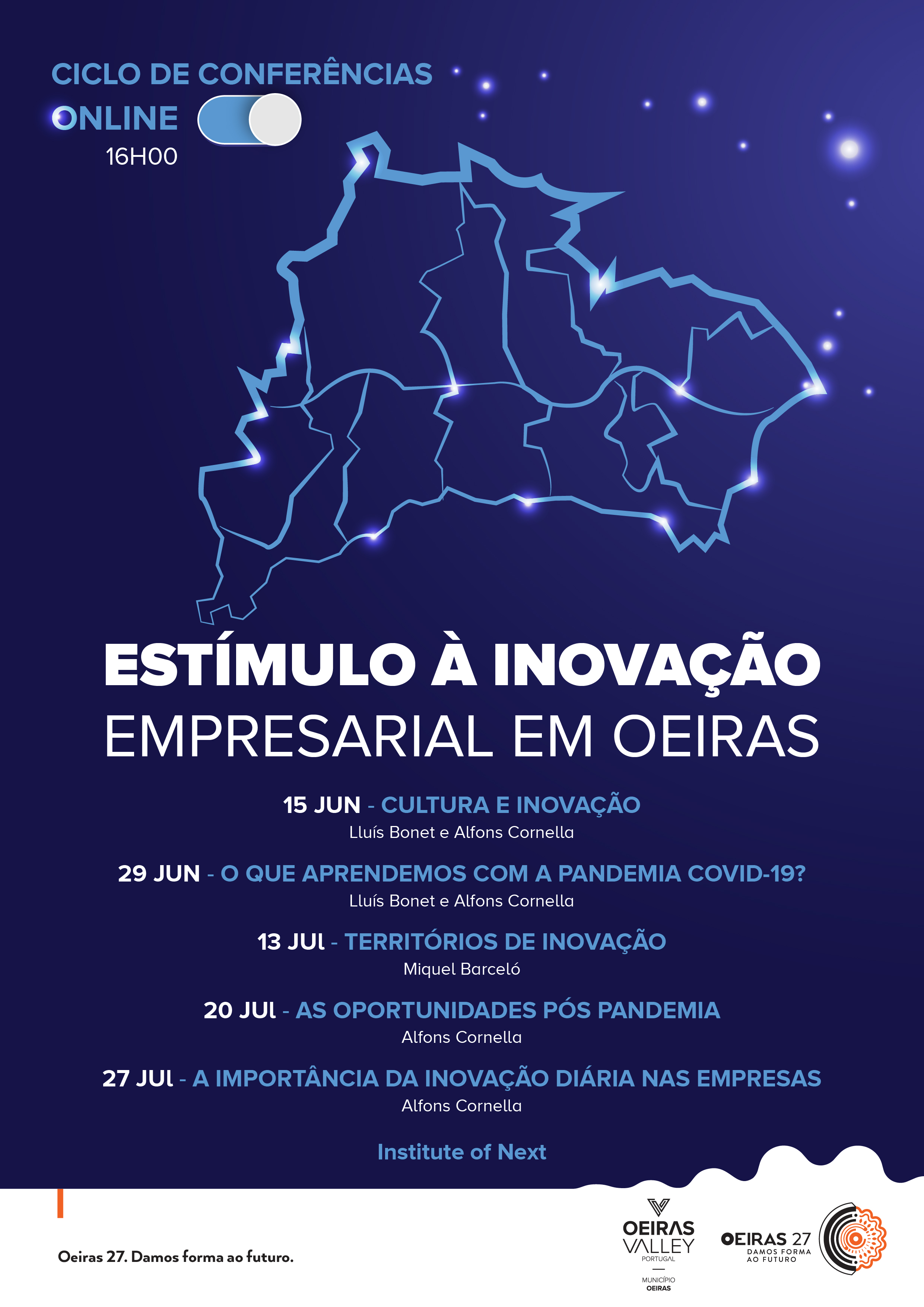 ​​​​​​​
OEIRAS 27, Inventing the Future