Culto - Poetry Artistic Encounters
Culto is a partnership of the Municipality of Oeiras and the artistic conception of MUSGO Produção Cultural, integrated in Oeiras 27.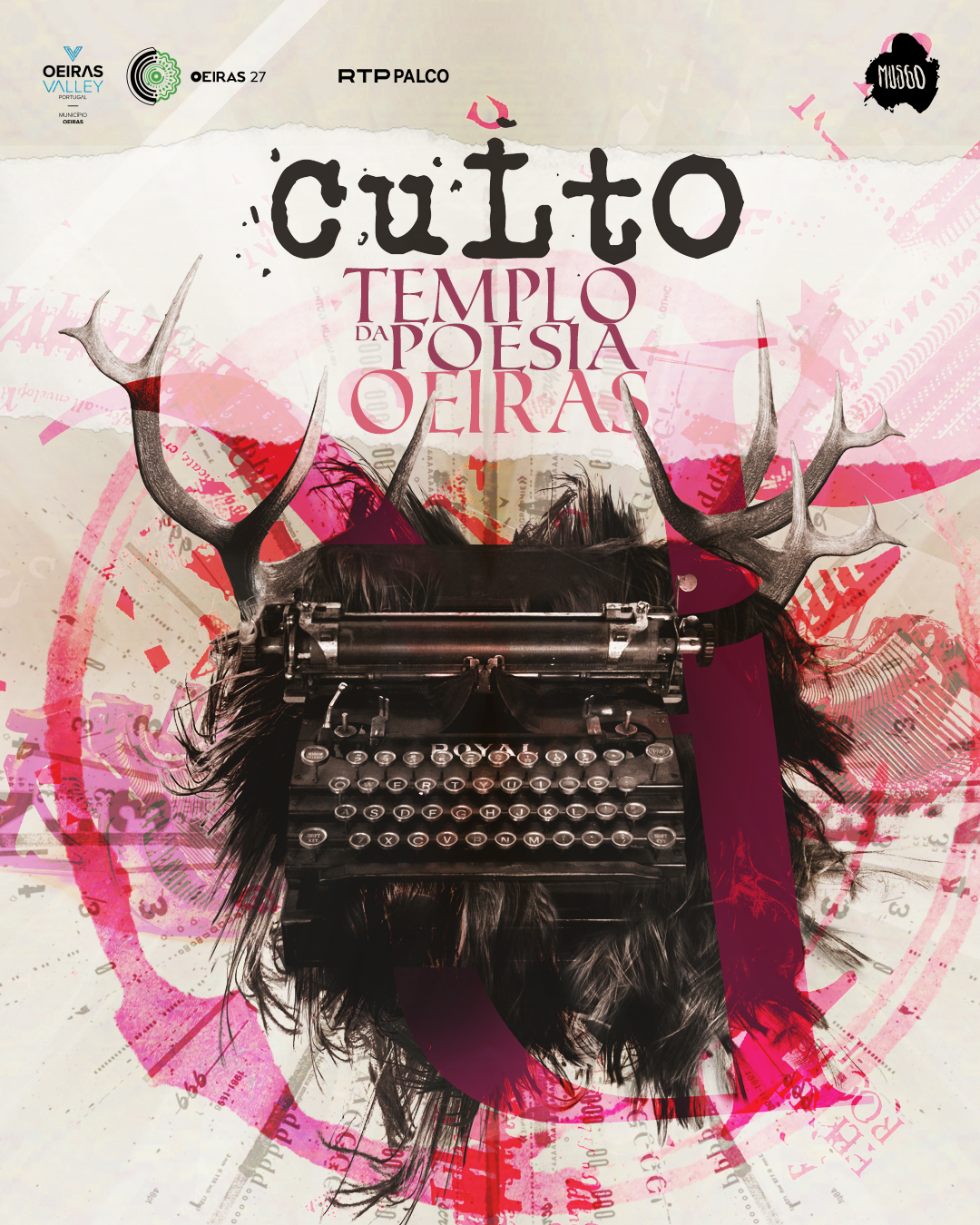 The Municipality of Oeiras and MUSGO Cultural Production present 'Culto', a series of 9 weekly episodes that proposes new artistic encounters around Portuguese-language poetry and will be broadcast from February 5th. The project, which is part of the Oeiras 27 program as part of the candidacy for the European Capital of Culture, was filmed at Parque dos Poetas and invited 19 outstanding figures of poetry, theater, music, dance and performance to occupy and leave be inspired by this space, both day and night. In each episode, and always in different places in the Park, two artists present readings by new or renowned poets who juxtapose artistic expressions and seek to unease traditional ways of saying and making poetry. The result of this work is a unique artistic object that reveals surprising affinities between text, voice, space, movement and camera. In the first of 9 short films, on February 5, the poems by Natália Correia and Filipa Leal said by Beatriz Batarda intersect with a choreographic creation by Vera Mantero. In the following episodes, Teresa Coutinho and Noiserv are in the words of David Mourão-Ferreira and Raquel Nobre Guerra (2/2), Andres Tarabia "Pancho" and Pedro Lamares interpret poems by Herberto Helder (2/19) and Paulo Campos dos Reis and Francisco Camacho explore the universe of António Ramos Rosa through words and dance (2/26). In March, Nuno Moura read Alexandre O'Neill, Mário Cesariny and poems of his authorship in dialogue with the music of Carlos Zíngaro (5/3), while Ana Deus and Luca Argel explore their musical project around Pessoa, for besides the poetry of Drummond de Andrade, Ana Farrah Baunilha, Regina Guimarães and Luca Argel himself (3/12). In the final stretch of the season, Cirila Bossuet says Alda Lara and Gisela Casimiro, while her parents Wavovádio Gomes and Luísa Bossuet dance pieces recovered from the repertoire of the National Ballet of Angola, of which they were founders (19/3). There follows the meeting between Isaque Ferreira and Manuel João Vieira around Bocage, João Usually and improvised poems (3/26), and to end the cycle, we heard Mário Cesariny, Rui Cinatti, Ricardo Reis and Carlos de Oliveira in the voice by Diogo Dória, at the same time as João Fiadeiro revisits and retrofits a creation of his own to the space of the Temple of Poetry (2/4). 'Cult' is directed by Ricardo Reis and artistic direction by Paulo Campos dos Reis. The project is the result of a partnership between the Municipality of Oeiras and MUSGO Cultural Production and has the support of RTP Palco, which will relay the contents on its digital platforms. The episodes, lasting 15 to 30 minutes, will be launched on the social networks Facebook and Instagram of Oeiras Municipality, Oeiras 27 and MUSGO, where they will be available.
Oeiras27, Inventing the Future.