Conference "What have we learned from the Covid 19 pandemic?" with Lluis Bonet and Alfons Cornella
Conference Cycle: Stimulus to Business Innovation in Oeiras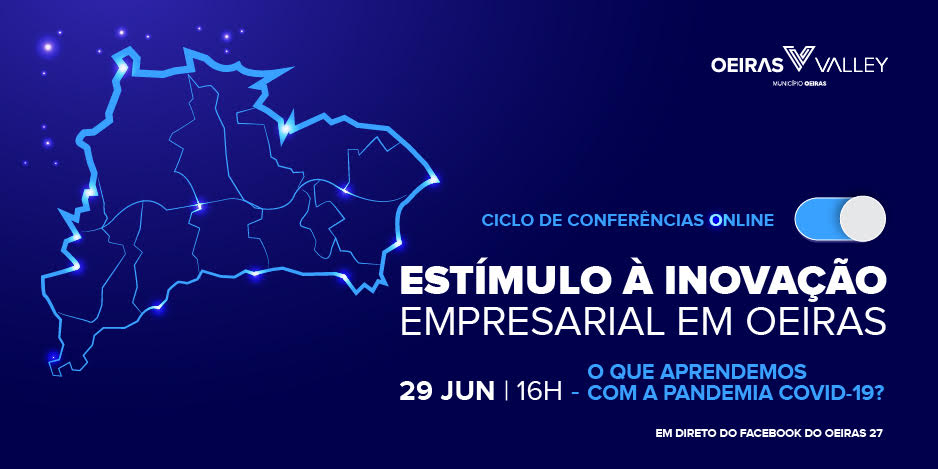 The Conference Cycle "Stimulus to Business Innovation in Oeiras" will present a new conference tomorrow. Live from OEIRAS 27 Facebook, at 4 p.m. Lluis Bonet and Alfons Cornella will talk to us about "What have we learned from the Covid 19 pandemic?"
​​​​​​​The Cycle of Conferences happens every fifteen days until the end of July with different themes. You can check the schedule below.
Support information for the conference here.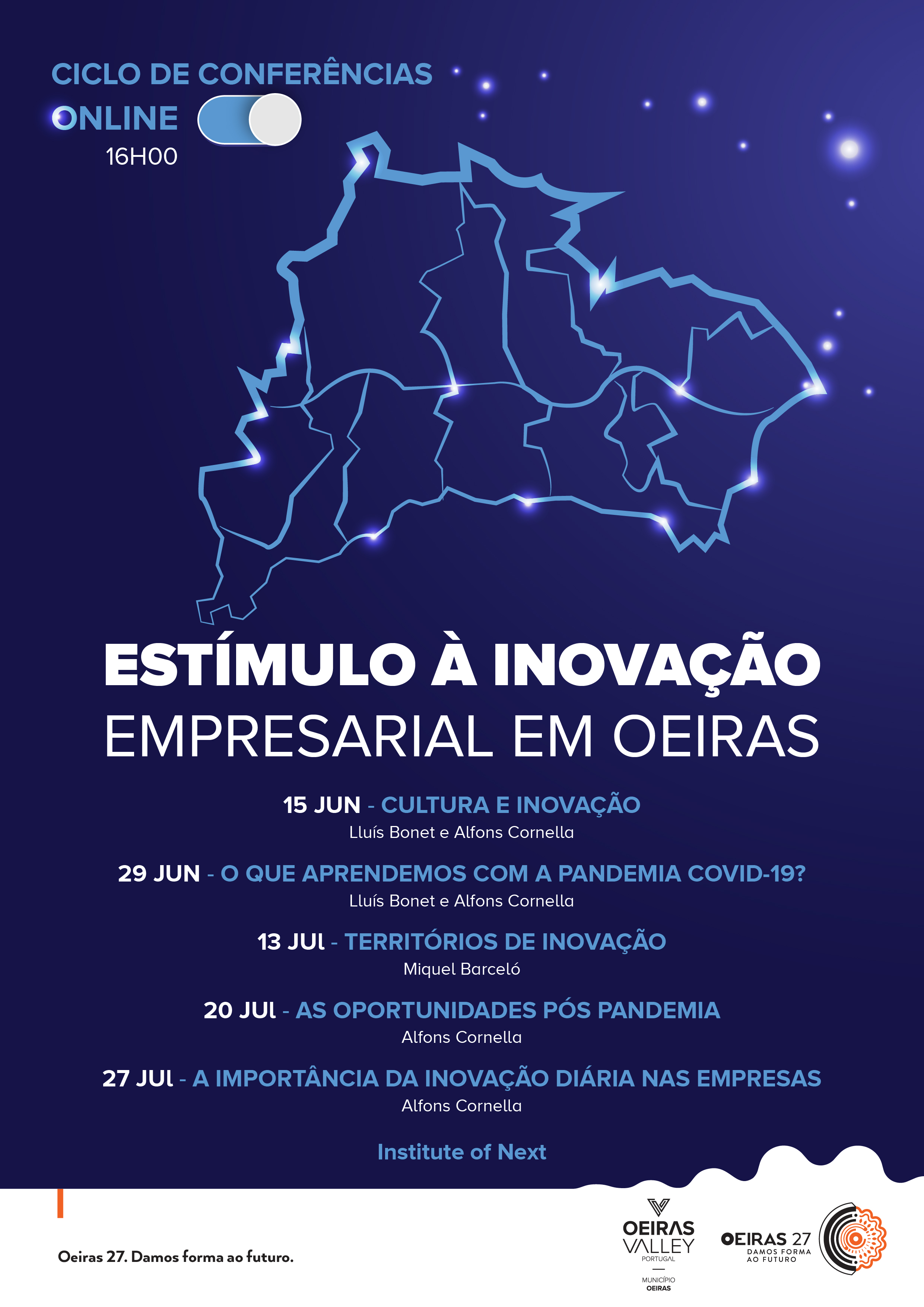 ​​​​​​​
OEIRAS 27, Inventing the Future