'Ler Olhos nos Olhos' with Carlos Té and moderation by Mia Couto
On may 19th, at 9.30 p.m., live on the Municipality of Oeiras Facebook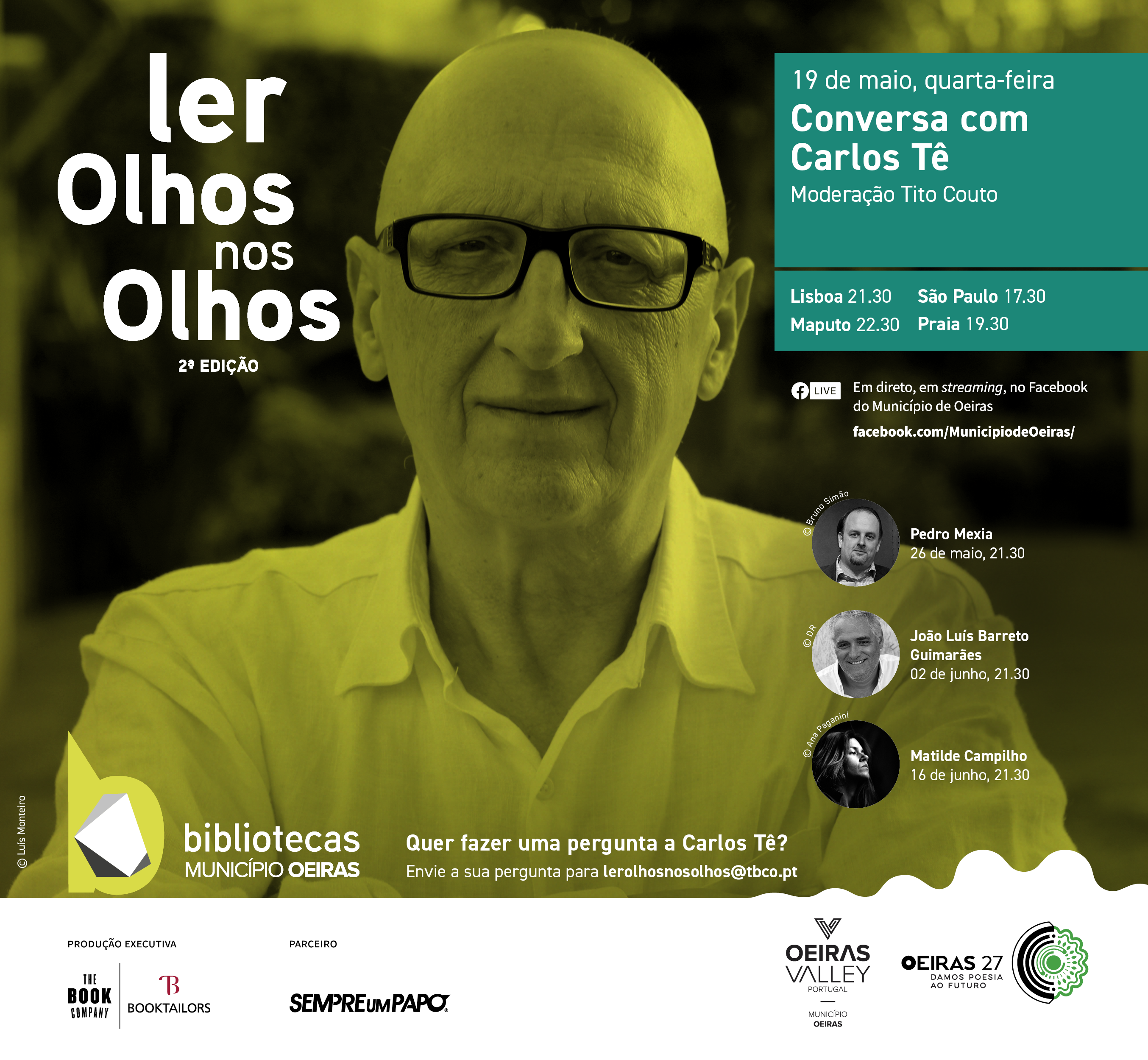 'Oeiras - Ler Olhos nos Olhos' is a project of conversations with national and international authors that aims to bring reading closer to citizens.
This project started in 2020 and hosted 22 weekly conversations with some of the most important Portuguese and Spanish speaking authors. This second cycle of conversations focuses on poetry and the connection of guests to this genre, in its most varied forms. The second edition of the "Ler Olhos nos Olhos" cycle premiered in April and its program of sessions will take place, again, on Wednesdays at 9:30 pm, on the Municipality of Oeiras Facebook.
These literary meetings, scheduled until the end of 2021, aim to speak with poets and about poetry, in its most varied forms. Taking advantage of virtual communication, there will be several international guests that we will be able to watch live.
This week we have the presence of Carlos Té and moderation by Mia Couto. ​​​​​​​
Would you like to ask Carlos Té a question?
Send us your question to lerolhosnosolhos@tbco.pt.
OEIRAS 27, Inventing the Future