"Ler Olhos nos Olhos" with Maria Rezende
June 30th, at 9:30 p.m., live on Municipality of Oeiras Facebook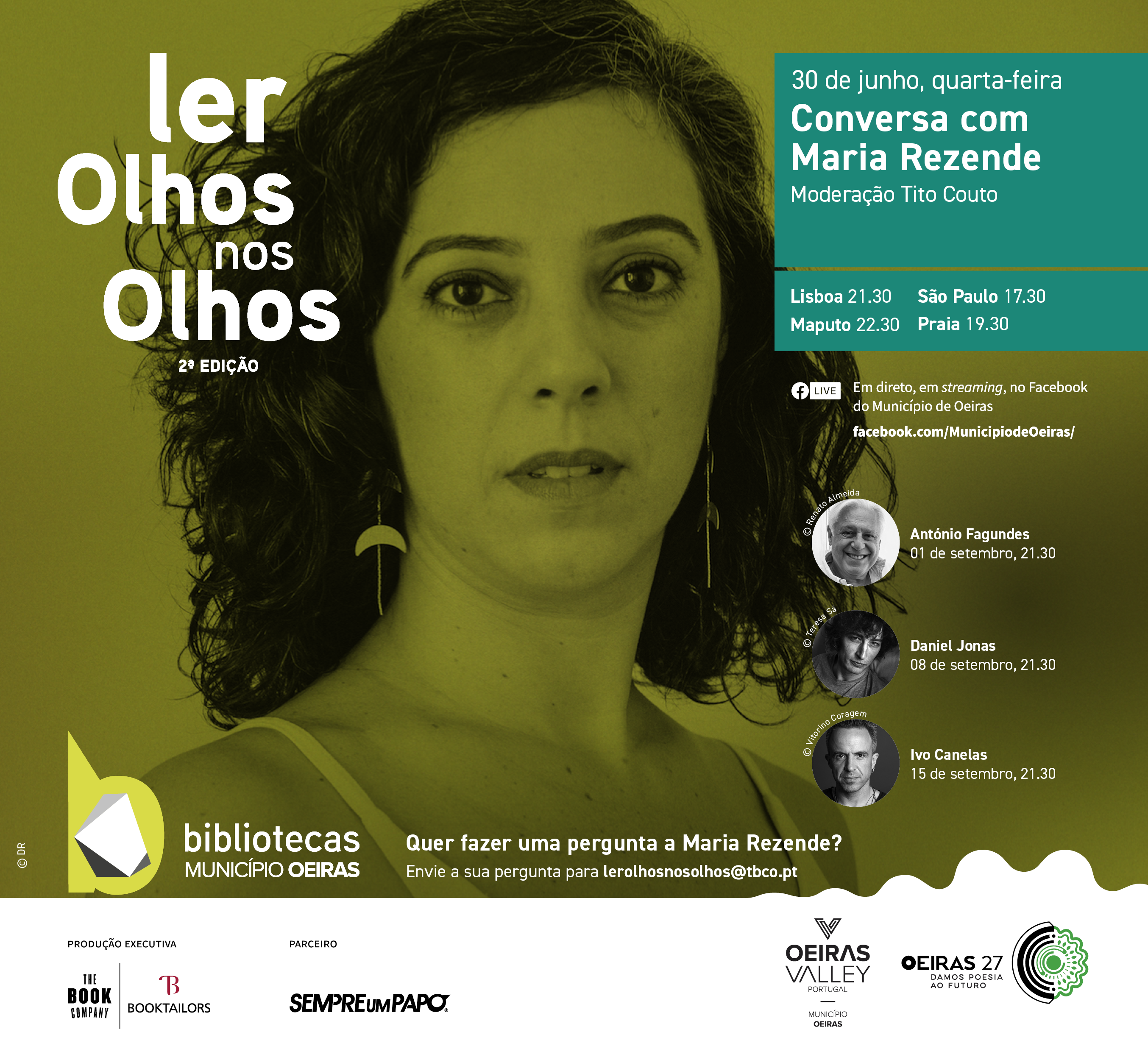 "Oeiras – Ler Olhos nos Olhos" is a project of conversations with national and international authors that aims to bring reading closer to citizens. This project started in 2020 and hosted 22 weekly conversations with some of the most important Portuguese and Spanish-speaking authors. This second cycle of conversations focuses on poetry and the connection of guests to this genre, in its most varied forms.
This week we received Maria Rezende in moderation from Tito Curado. June 30, at 9.30 pm, live on Municipality of Oeiras Facebook .
Maria Rezende is a Brazilian poet and also a performer, director and wedding celebrant. She has published four books, Substantivo feminine (2003), Bendita Palavra (2008), Carne do umbigo (2015) and the bilingual collection Hermanas (2019, in partnership with Amparo Sánchez), in addition to two poetry albums. Her poetry is present in collections such as In that Language — one hundred poems and a few more, published in Portugal in 2017. During her twenty-year career, she has performed on several stages throughout Brazil and also in Portugal, Spain and Argentina. How she does it, she signs fifteen feature films and several pieces of video art. She celebrates weddings in ceremonies conducted with poetry.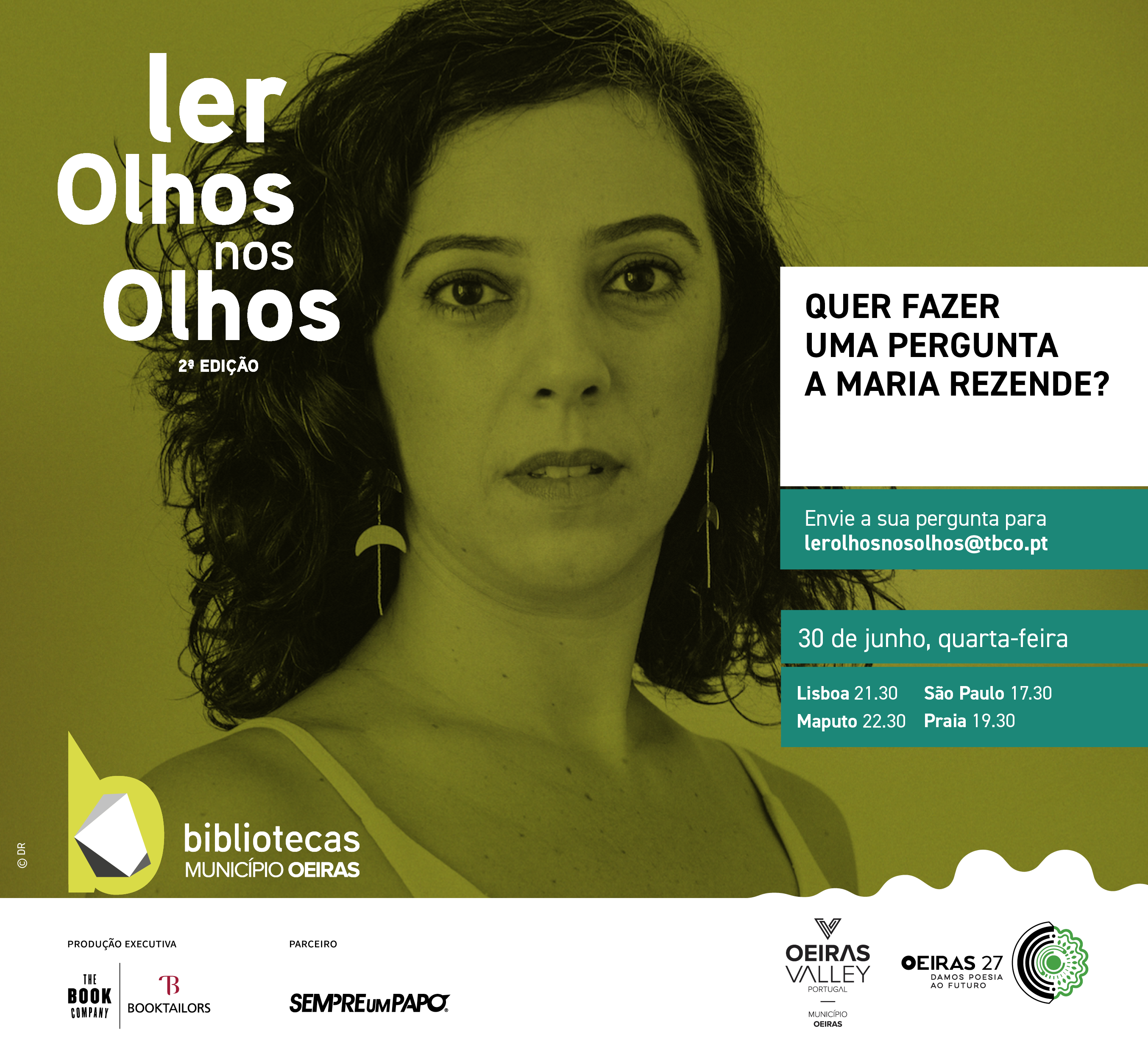 ​​​​​​​
For more information go to Palavras27.

OEIRAS 27, Inventing the Future